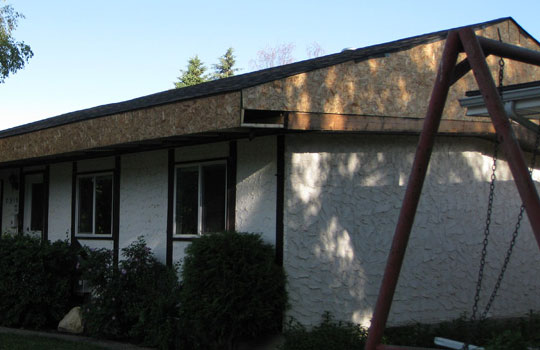 Soffits are located under the roof's overhang and allow for the proper ventilation of your roof. This will help to extend the life of your roofing system as well as play a part in the comfort of your home. Fascia seals the ends of your eaves and provides a flat surface to which the eavestrough system can be installed. Older soffits and fascia sometimes have little or no ventilation.
Proper installation and upkeep of soffits and fascia will not only help to enhance the overall appearance of your home, but also protect it from damage and prolong the life of your roof. Trust the professionals at Liberty Roofing Siding for your soffits and fascia.
Family owned and operated - Trained in fall protection and firat aid - Certified enviroshake installers - Licensed - Insured - Certified sprayed foam installation
LRI is a proud member of the Better Business Bureau, nominee for the 2011 business ethics award, and proud supporter of the Children's Wish Foundation and Fallen Firefighters Foundation.
For More Details Call (403) 619-3141