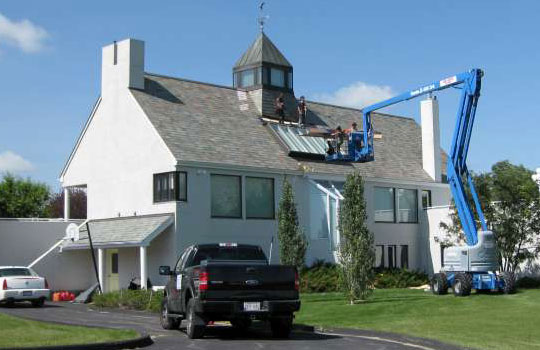 We provide Residential and commercial; detailed roof inspections, life expectancy analysis and repair versus re-roof evaluation.
In a flat roofing emergency, you can rely on us to help. We standby 24/7 to assist you and your business in case of a flat roofing emergency. If your flat roof has sustained damage due to inclement weather and is suffering from a leak.
We pledge to provide a re-roofing service that will work efficiently and effectively, and to finish on time and on budget, with minimal disruption to your home life. We offer a large variety of materials and asphalt shingles that will match your taste and budget.
Family owned and operated - Trained in fall protection and firat aid - Certified enviroshake installers - Licensed - Insured - Certified sprayed foam installation
LRI is a proud member of the Better Business Bureau, nominee for the 2011 business ethics award, and proud supporter of the Children's Wish Foundation and Fallen Firefighters Foundation.
For More Details Call (403) 619-3141