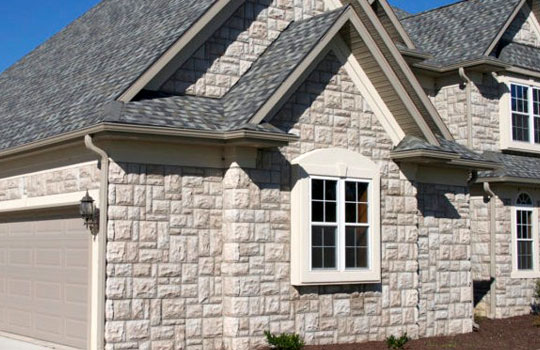 Manufactured stone (also known as faux stone) made its debut in construction industry. Faux stone facing offers the appearance of natural stone veneer with many additional benefits: material and labour costs are significantly lower and there is no need for special engineering due to its lightweight. It can be used on all types of walls (plywood, brick, concrete, etc) without foundations and footings. It is durable, resistant to low temperatures and moisture. Wide selection of surface textures and stone thicknesses make it possible to create outstanding light and shade effects.
Regardless of your project's scope call us for free estimate. Our Calgary experienced consultants will help you with the design of your project and give you the best price possible.
Family owned and operated - Trained in fall protection and firat aid - Certified enviroshake installers - Licensed - Insured - Certified sprayed foam installation
LRI is a proud member of the Better Business Bureau, nominee for the 2011 business ethics award, and proud supporter of the Children's Wish Foundation and Fallen Firefighters Foundation.
For More Details Call (403) 619-3141